HOME
FARM SHOP
BUTCHERY
DELI
ABOUT US
NEWS
COOKING

Open 10.00 to 1.00, 1.30 to 4.00 Monday-Saturday. Closed Sunday.

In Shop Today:
Cheddar Strawberries Avocados Local Main Crop Potatoes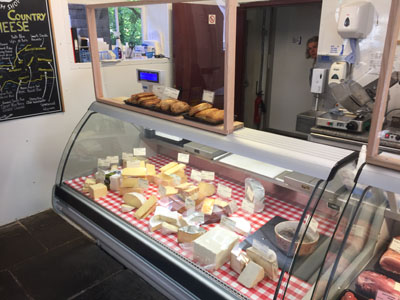 The Cheese Counter is Back
21/7/20
Cheese is one of our biggest enthusiasms. It has been very sad for us over the last few months to leave our cheese wrapped up in pieces in the display fridge, as the cheese counter was too close to the till for the two metre rule. We were aching to talk to you about the cheese and give you a taste. Changes in the rules, and some elegant Stourhead ash framed screens mean that the cheese counter is back.
Order & Collect
&nbsp