Traditional Butcher & Delicatessen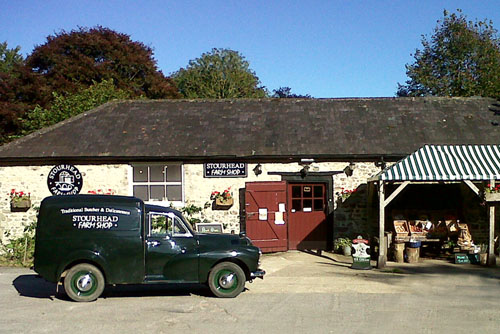 Open Daily 9:00 - 5:30 .
Stourhead Farm Shop High Street Stourton Wiltshire BA12 6QF 01747 841164 shop@stourhead.com
In Shop This Week: Fresh Venison Purple Sprouting Brocolli English Apples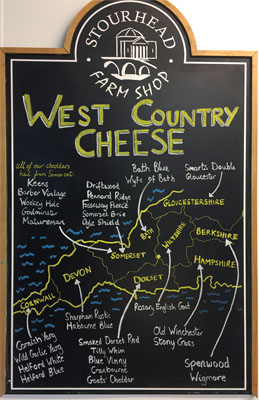 Cheese &nbsp &nbsp &nbsp &nbsp
Nick 19/2/18
Take a tour round the West Country in cheese! With the exception of a bit of Stilton at Christmas, all our cheeses come from the West Country. Our definition does take in Hampshire and Berkshire, but they are not very far away and it would be a shame to miss out on some excellent cheese.
Click on the blackboard to expand.
&nbsp