Traditional Butcher & Delicatessen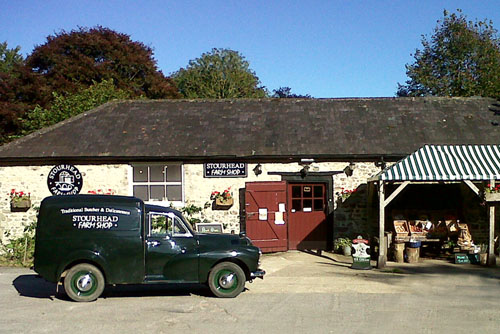 Open Daily 9:00 - 5:30 .
Stourhead Farm Shop High Street Stourton Wiltshire BA12 6QF 01747 841164 shop@stourhead.com
In Shop This Week:
Wiltshire Loaf cheese Asparagus Somerset Strawberries Gooseberries from our garden
Gooseberries
Nick 13/6/2018
The first gooseberries are ripe. I have summer pruned all the bushes in front of the shop to make picking easier, but it is still a prickly business.
&nbsp