HOME
FARM SHOP
BUTCHERY
DELI
ABOUT US
NEWS
COOKING

THE DELI COUNTER
We cannot safely use our serve-over deli counter at present as it is too close to customers at the till. All the same products are still available packed up in the chiller at the back for you to choose.
We really value the experience of shopping in a deli. To be able to walk up to a counter and say, "what will I like?", and to be enthusiastically lead through the options by someone who knows and loves their food, is a joy. If you have to try every one of our thirty-three West Country cheeses before you find the perfect one for you, so be it! This is food shopping for pleasure, not just to stay alive.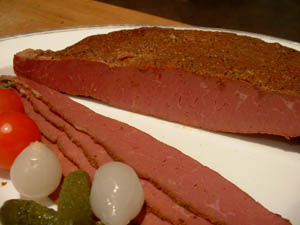 On site we produce a wide range of cooked meats, from traditional ham and salt beef, to our Great Taste Gold Star winning smoked sausage. Our smoker uses pure oak sawdust from the estate sawmill. What can be more Stourhead than wild roe venison from the woods, smoked with oak sawdust from those same trees?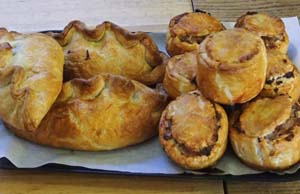 If you need instant sustenance after a gruelling stroll around the gardens, we cook pies, sausage rolls, quiches and our famous Stourhead Pasties.