Home
Products
Timber Info
Activities
Lettings
About
Contact

Sawn Larch Cladding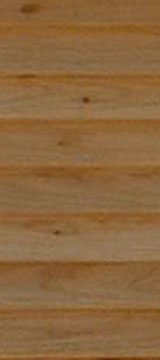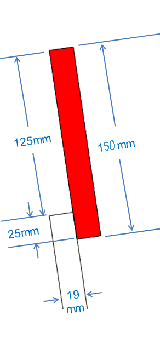 Larch is the cheapest option for naturally durable cladding. It can be machined to any profile but sawn, overlapped boards is most economical.
Timber Appearance
Our larch (Larix kampferii) is a somewhat varied yellow/orange colour. It has a scattering of medium sized knots, not all of which are "live", i.e. some have a dark bark ring and may occasionally fall out. The knots are all from branches below 35mm diameter. This conforms to BS1186-3 class 2, which while not really designed for use with cladding is sometimes specified. Larch may have some pockets which can bleed a bit of sticky resin.
Moisture Movement
Our larch is supplied unseasoned, and may shrink in the width by up to 5mm. However if the cladding boards are installed heart side out with fixings as recommended in our installation guide the shrinkage will be accommodated and the boards will stay straight.
Durability
Larch is moderately durable which gives a minimum service of 30 years.
Over the first year or so the surface of larch tends to darken due to the growth of yeasts which feed on the sugers leaching out of the wood. When wet the cladding can look quite black. This yeast staining can be removed by pressure washing. Larch weathers to a silvery-grey, darker if it has not been pressure washed.
Price (Ex Vat)
£1.85 /linear metre, equivalent to £14.80 /m2
Square metre price assumes 25mm overlap.
To Purchase
You can give us a total length or area and we will supply random lengths, or give us a cutting list or elevation drawings and we will try to minimise joins. Typical lengths are 3.7m, but we can cut up to 6.2m . Ring 01747 445004 or email nick@stourhead.com .